Financial Advisor
Domicile State: LA

Bo spent his entire life growing up wanting to be an engineer to be able to design, build and construct. He graduated in 2001 from Auburn University with a mechanical engineering degree and a focus in economics and heat transfer and stress analysis in semi-conductor chips. He immediately went to work for his family's business. As the CEO and leader of the business, Bo grew the company from 10 million in revenue to over 100 million in revenue and 850 employees over a 6-year period. He traveled the world building power plants all over the United States, Canada, Mexico, Dominican Republic, Chile and Colombia among others. His purpose, while leading the business, was to create a bright and sustainable future. As he grew in his career he found that he had a deep desire to help people grow personally and financially. He wants to see people prosper in all things and be blessed. During that time, before the sale of the business, he became frustrated with the lack of help from the wealth advisors and insurance agents that were working with him. He continually felt that the meetings were about them and not about him. He always knew that the retirement planning for him personally, as well as the employees, was truly lacking. He knew that there had to be more for himself and his employees. He knew that upon the sale of his business that he would get into the financial planning field and be a market disrupter.
He initially started his financial planning career at Northwestern Mutual. After finishing number 5 in the Southeast and being awarded new advisor of the year at Northwestern Mutual, he decided to form an independent planning practice to truly help his clients position themselves from a fee structure and the proper amount of risk management. While a large part of our practice is business owners, we focus on helping people that are fed up with status quo in the financial industry.
Bo has a family of 6, a wife, three daughters and a son. He spends time in the outdoors, working out and family activities. He enjoys going to church with his family and truly enjoys helping and coaching others. His wife loves working out, horseback riding, and owns her own business , Thibaut Insurance, complimenting Thibaut Financial Strategies. His three daughters, Eloise, Charlotte and Collins enjoy dancing, horseback riding, volleyball and singing. His son Hunter enjoys being outside and playing with trucks.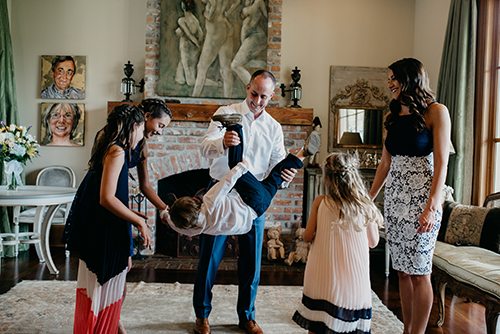 Insurance Licensed
AL, AZ, CA, CO, FL, GA, LA, MI, MS, OK, SC, TX
Securities Licensed
AZ, CO, FL, GA, LA,MI, MS, OK, SC, TX
Domiciled in LA, California Insurance License Number 0L77683